Join us the Friday night prior to the Adidas Naptown Jamboree tournament for a Recruiting Showcase!
This showcase is for uncommitted athletes (girls only) from grad years 2023-2026.
This showcase will be different from others because players will have the opportunity to register by position to be on a specific school's court. This gives them a chance to work with a coaching staff and have an intimate, more personalized experience.
Four different divisions will be represented at the showcase: D1, D2, D3, and NAIA. The Division 1 schools and coaching staffs that will be in attendance will be: Ball State University, Butler University, Indiana State University, and IUPUI.
Learn more about the structure of the Showcase below.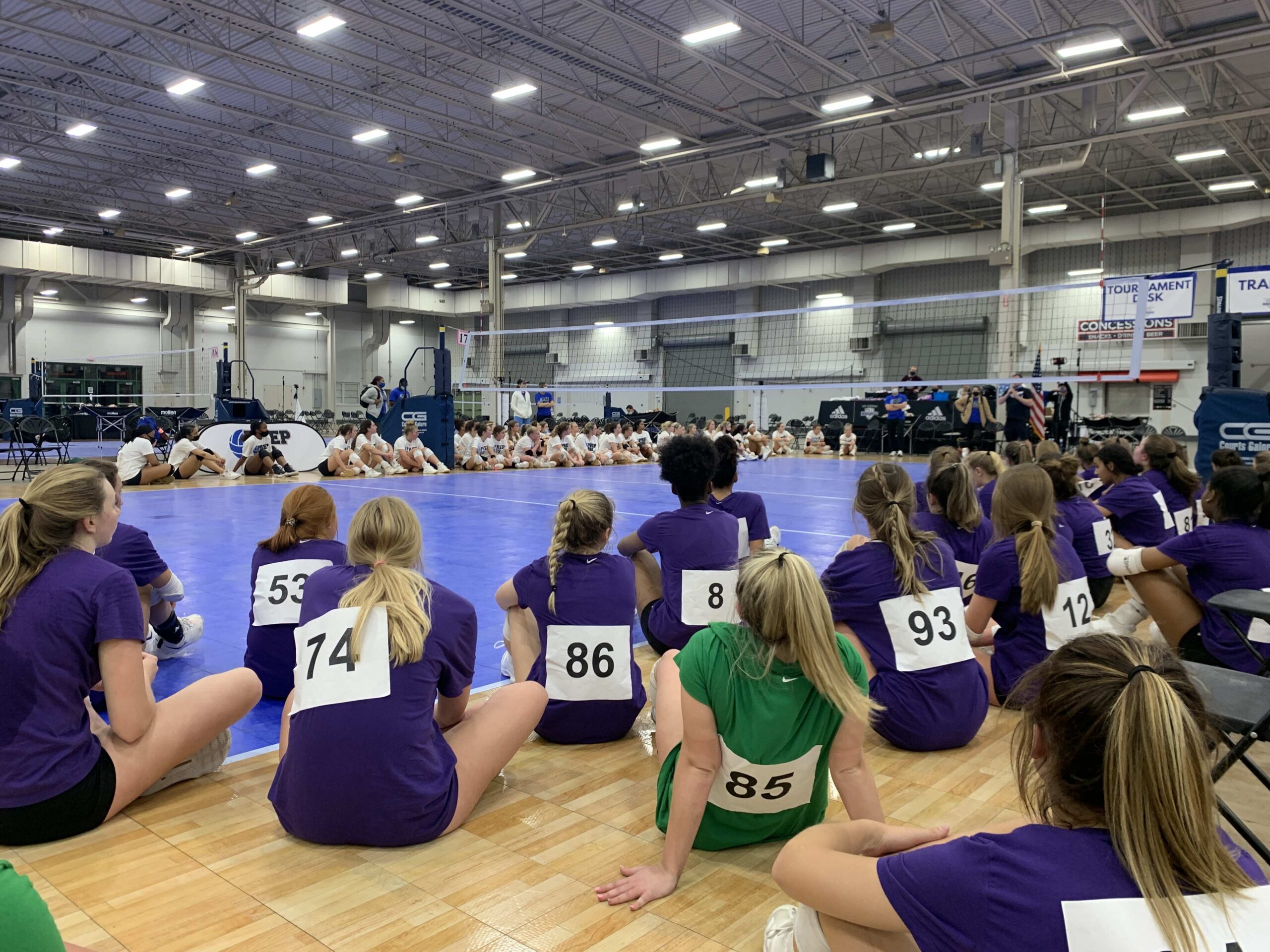 Showcase Structure
The purpose of this showcase is to provide instruction and recruiting exposure to specific schools or levels of volleyball. Players should select the school or level that interests them from a collegiate level standpoint. In order to maximize this experience we are encouraging players to select an appropriate level. Those that need help selecting a level can contact our recruiting staff to receive assistance. They can be reached at jack@theacademyvolleyball.com.
Four different divisions will be represented at the showcase. Division I schools will be run by a single school along with their coaching staff. Division II, III, and NAIA schools will be run by a combination of schools from that division.
Players will be placed based on their selection during the registration process. Spots will be limited by position and by capacity. If your first choice is not available, please select your second choice. If a school is sold out, a player may request to be wait listed on the registration. In order to be waitlisted you must register for the camp under your second option. This will be done on a first come, first serve basis and by positional availability. Players being moved off the wait list will be contacted via email.
Date and Time
Friday, April 28, 2023 from 6:30 pm – 8:30 pm
Location
Indiana State Fairgrounds
Blue Ribbon Pavilion
1202 East 38th Street
Indianapolis, IN 46205
Cost
The cost to attend is $100 per athlete.
Division 1
Ball State University
IUPUI
Indiana State University
Butler University
More schools being added!