Boys Club at Indianapolis
The Academy Volleyball Club of Indianapolis offers the largest number of boys teams in the Indianapolis area! During the 2020-21 Club season, 26 teams and 252 families called The Academy their home.
Our teams receive the highest training around from coaches who have had successful careers both on the court and the sideline. Our coaches have been State champions, all-conference athletes, and professional international players.
The Academy competes in events around the Midwest, including the Palos Point Series and a wide variety of National Qualifiers. The Academy Volleyball Club is one of the founding clubs of the growing Midwest Boys Point Series, which brought close to 100 boys teams to the Indianapolis area in December 2019, making it the largest non-qualifier event for boys in Indianapolis.
Our teams range from National level, where they play some of the best competition in the country, all the way to introductory Non-Travel teams, where the focus is development and appreciation for the sport of volleyball.
The Academy Volleyball Club is also the only boys program in the state to offer a full-time recruiting coordinator specific to boys. Our recruiting services are made to help connect athletes to any program in the country!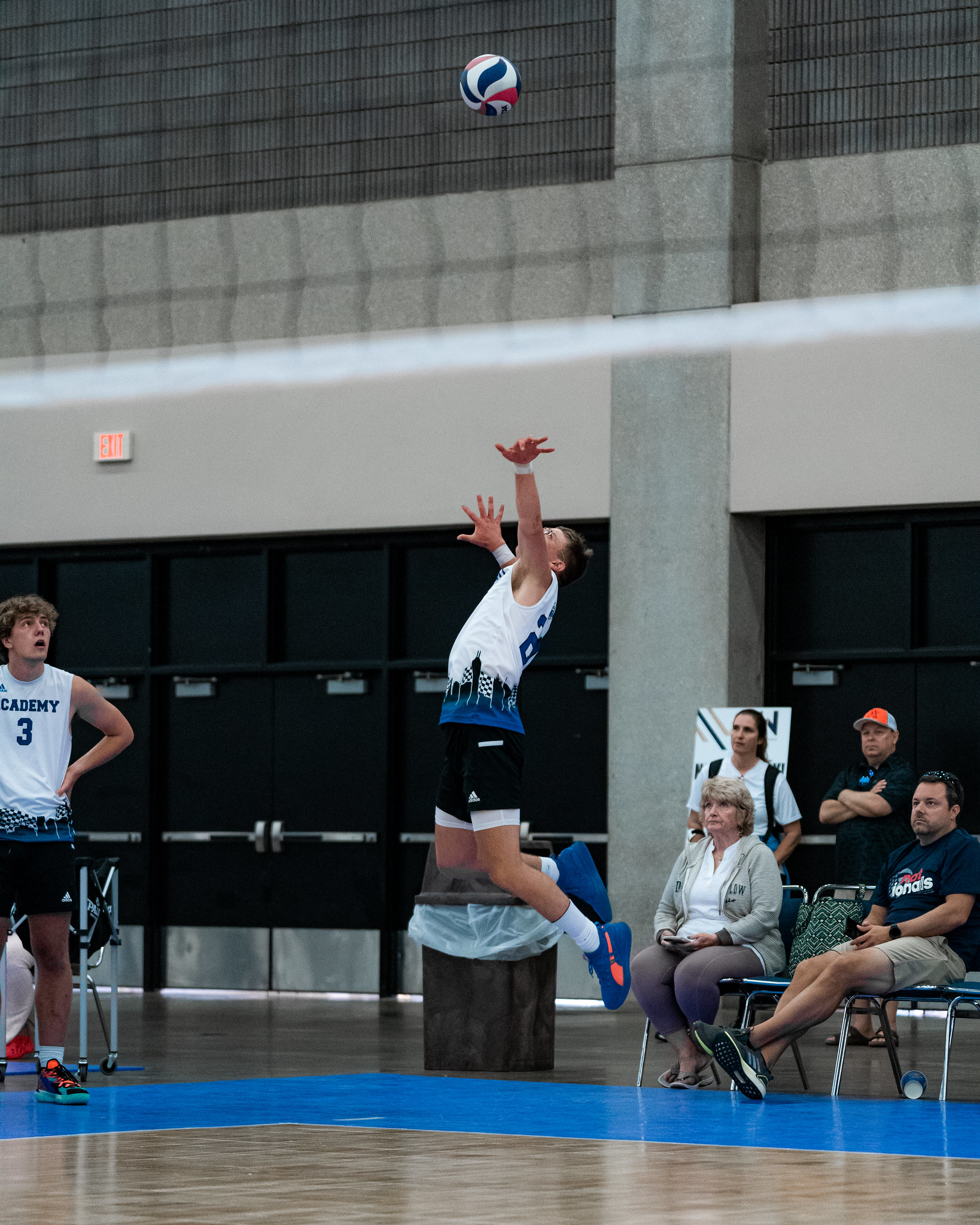 What's New?
A new revamped and tournament schedule for all teams which allows more diversity of competition and collegiate exposure. The Academy will also only offer THREE levels of teams..
Our Elite teams will be expected to see a higher travel responsibility and be exposed to some of the best competition in the country. This will include National Qualifiers, invitational only events, and the 2023 AAU National Championships in Orlando Florida (13-18U Adidas teams, 14U-17U Blue teams) Pending schedule conflicts with AAU and USAV Nationals we will give teams the OPTION to participate in both national tournaments (USAV Nationals in Salt Lake City)
Want the same experience our top teams get but do not want the travel responsibility? Our regional teams will get great local competition as well as a few travel events. Teams will have the OPTION to add individual events including qualifiers or nationals!
This redesigned version of our popular Non-Travel program will allow more consistency with schedules and a longer time frame. This program runs from November to the middle of January and will compete against other local clubs and the two hosted Midwest Boys Point Series events!
2022-23 Boys Club Season Important Documents
Meet Our Boys Admin Staff
We are excited to announce our administrative staff for our boys programming at The Academy! These staffers have more than 25 seasons of boys coaching experience combined and can help answer any questions you have regarding boys club teams at The Academy. Please don't hesitate to reach out to one of our staffers, and use the menu below to find more information online.