2022 Details
Team Entry Fee
Varsity/JV/Freshman: $150 per team + FREE entry into the Academy Summer Showdown. Invoices will be sent via email.
Playing Format
Teams will play 2 or 3 matches per night.
Play 2 Sets to 25 (Cap at 27). Set to 15 if time allows
Work teams must provide 2 line judges, a score keeper, and an R1
On occasion, R1's will be provided for Varsity League. Teams must provide an R2 in this instance.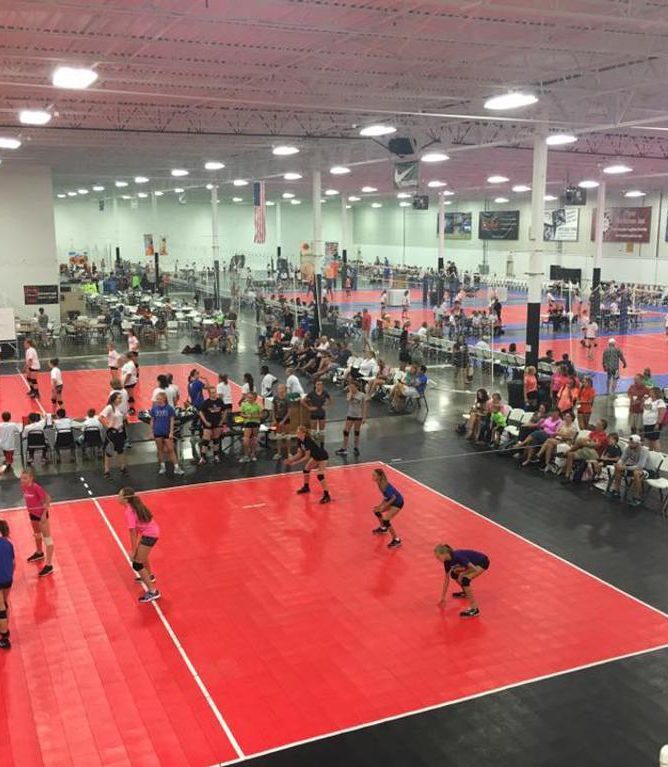 The Academy Volleyball Club
6635 E 30th Street, Suite B
Indianapolis, IN 46219
Full Concessions available (Cash/Card)
Admission: $5 (5 & under free)
Large Pro Shop open for all your volleyball needs.
Outside food and beverage is not allowed, excluding water.
Please be sure your vehicle is parked in a legal spot. Vehicles parked illegally are at risk of being towed.
The Academy Volleyball Club holds the right to refuse entry to any person not in accordance with facility rules and protocols.
Payment may be submitted electronically at the time of registration or sent by check to the Academy office. If you need an invoice for the league prior to submitting payment, please contact Cody Drattlo at cody@theacademyvolleyball.com.
| | | |
| --- | --- | --- |
| Fishers | Westfield | Cathedral |
| Park Tudor | North Central | Cardinal Ritter |
| Bishop Chatard | New Palestine | Triton Central |
| Lawrence North | Shelbyville | Southport |
| Greenfield Central | Blue River Valley | Whiteland |
| Scecina | Pike | Franklin Central |
| Clinton Prairie | Greenwood Christian | Eastern Hancock |
Varsity Schedule
| Date | Time |
| --- | --- |
| Thursday, June 9 | 6:00 p.m.- 9:00 p.m. |
| Thursday, June 16 | 6:00 p.m.- 9:00 p.m. |
| Tuesday, July 12 | 6:00 p.m.- 9:00 p.m. |
| Thursday, July 14 | 6:00 p.m.- 9:00 p.m. |
| Tuesday, July 19 | 6:00 p.m.- 9:00 p.m. |
| Thursday, July 21 | 6:00 p.m.- 9:00 p.m. |
JV/Freshman Schedule
| Date | Time |
| --- | --- |
| Monday, June 6 | 6:00 p.m.- 9:00 p.m. |
| Monday, June 13 | 6:00 p.m.- 9:00 p.m. |
| Monday, June 20 | 6:00 p.m.- 9:00 p.m. |
| Monday, June 27 | 6:00 p.m.- 9:00 p.m. |
| Monday, July 11 | 6:00 p.m.- 9:00 p.m. |
| Monday, July 18 | 6:00 p.m.- 9:00 p.m. |